Music is an integral part of worship at Rhoadesville Baptist Church.  We have a singing congregation and include traditional hymns and, occasionally, contemporary praise songs, during our Sunday morning worship.  Each Sunday worship service also includes special music by either our Chancel Choir, a soloist, or an ensemble.
The Chancel Choir is open to all adults and rehearses each Wednesday from 7:30 – 9:00 p.m., under the direction of Betsy Smith, choir director.  Music reading skills are not required.  We enjoy preparing music for worship, sharing prayer concerns, and praying for those on our hearts.  In addition to Sunday anthems and worship music, we enjoy preparing additional music for special occasions such as Christmas, Easter, and Homecoming.
Though we do not have a structured children's choir program, our choir director leads the children in singing on the first Sunday of each month at 9:45, prior to Sunday school.  She also works in conjunction with KidsHOPE leaders on occasion, to prepare music so the children can sing in worship a few times a year.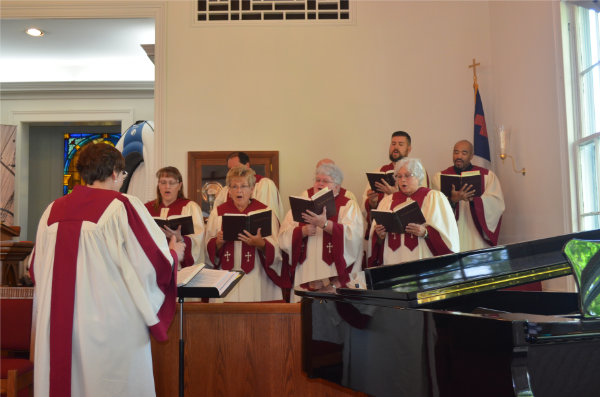 Psalms 95:1 O come, let us sing unto the Lord: let us make a joyful noise to the rock of our salvation.